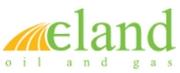 AIM-listed Eland Oil & Gas has announced the results of a new competent persons report ('CPR') provided by Netherland, Sewell & Associates Inc. ('NSAI') as at 31 December 2017.
Since the previous full field OML 40 independent CPR which had an effective date of 30 June 2015, the Opuama field has produced 3.86 million barrels of oil. However, the result of the new NSAI report shows a small increase in 2P reserves in OML 40, illustrating how robust and attractive OML 40 is as an investment, and the significant quantity of reserves and resources still to be extracted from the license.
Highlights·
Gross OML 40 Reserves

Proved ("1P") of 39.5 million barrels ("MMB"), an increase of 20%
Proved plus Probable ("2P") of 83.4 MMB a slight increase
Proved plus Probable plus Possible ("3P") of 117.9 MMB, an increase of 11%

Eland's Net Entitlement Reserves (after royalties)

1 P of 13.5 MMB, an increase of 14%
2P of 26.3 MMB, an increase of 17%
3P of 30.3 MMB, an increase of 11%

Eland's Net (Entitlement) Present Value at 10% with a flat price deck of $66.54 per barrel of oil

1P of US$ 281.8 million
2P of US$ 419.2 million
3P of US$ 484.4 million
Net entitlement is based on treating Eland funding of the Starcrest Nigeria Energy Limitied share of Elcrest E&P Nigeria as a carried working interest, resulting in an Eland participating interest of 45 percent before payout of the loans and 20.25 percent after payout.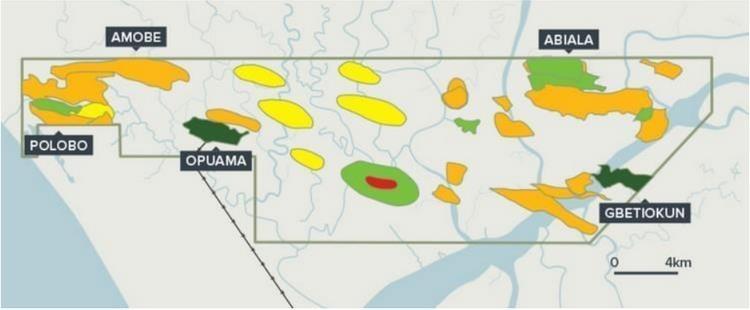 Mr George Maxwell, CEO, commented:
'I am pleased to announce an updated CPR for the Company's core OML 40 licence. This shows that over the two and a half year period since the last CPR, total 2P reserves in the licence have slightly increased, net of oil production of 3.9 million barrels. On a 1P and 3P basis, we have seen increases in reserves of 20% and 11% respectively, again a very encouraging sign.
Although the Opuama field has seen a decline in 2P reserves, the Eland technical team is confident that the results of the recent drilling programme and the increase in Opuama oil production will see a reversal of this once the logging results have been fully appraised. Moreover, I am delighted that the increase in 2P reserves from the Gbetiokun field more than offsets the Opuama decline.
I sincerely believe that this updated CPR highlights the significant upside that we still see within our flagship licence OML 40'.
Source: Eland Oil & Gas