AIM-listed Eland Oil & Gas, an oil and gas production and development company operating in West Africa with an initial focus on Nigeria, has signed a rig contract with KCA Deutag for the T-57 land rig to workover the Ubima-1 well. Ubima-1 is located on the Ubima field, onshore Niger Delta in the Northern part of Rivers State, in which Eland has a 40% interest.
The Deutag T-57 land-rig is currently being mobilised and prepared and is expected on site in early June. Eland therefore expects to re-enter Ubima-1 before the end of June. The Ubima-1 re-entry well is the first to be worked on in the licence by Eland and its partner. A dual string completion is planned for the well, which will target oil within four reservoirs, namely the D1000, E1000, E2000 and F7000.
A CPR published in April 2016 by AGR TRACS ascribes gross 2P reserves of 2.4 million barrels of oil to the Ubima-1. On a full field development (FFD) basis, the CPR carries contingent resources of 20.6 million barrels (1C), 31.1 million barrels (2C) and 66.0 million barrels (3C). Success with the well test will lead us into the FFD phase where we will be targeting this material upside.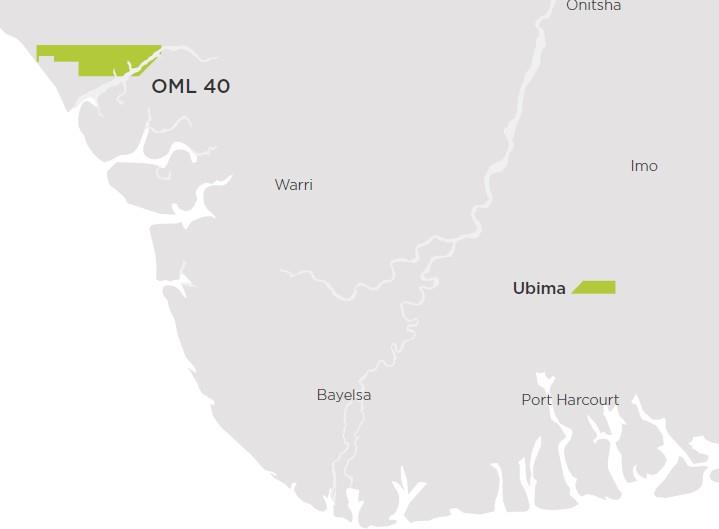 George Maxwell, CEO of Eland, commented:
'This is a very exciting milestone for the Company. Not only do we have ground breaking activity in Ubima, with the first rig activity in decades, but we are also moving to a multiple rig operation for Eland. The underlines the importance of diversification of our production base. The Ubima-1 re-entry will be completed in four reservoirs, appraising the field in advance of full field development and moving the material volumes of Contingent Resources into Reserves.'
Ubima field
Eland has a 40% interest in the Ubima field licence. The onshore area covers 65km2 in the northern part of Rivers State and has been carved out of OML 17, which itself is operated by Shell Petroleum Development Company. Eland plans to workover Ubima-1 and initiate an Early Production System in 2018.
Source: Eland Oil & Gas